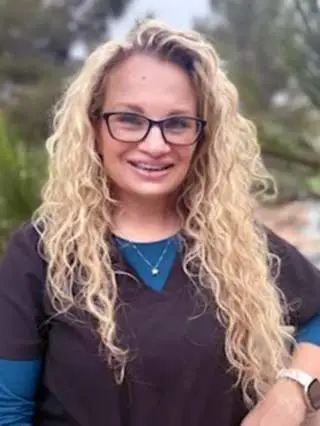 Meet Dr. Jaime Ewald
Naturopathic Medical Doctor (NMD)
Dr. Jaime Ewald is a board-certified naturopathic medical doctor, licensed to practice medicine in the state of Arizona. She has more than 15 years of clinical experience, including 12 years performing regenerative injection therapies.
Dr. Ewald's expertise is informed by experiences that range from recovering human tissue and organs for transplant and research to studying the ancient traditions of acupuncture and herbal therapies to mastering cutting-edge medical technologies.
In her everyday practice, Dr. Ewald leverages the science of precision medicine to personalize your naturopathic care—so that you can experience true healing and prevention.
We look forward to seeing you!
Doctorate of Naturopathic Medicine, Sonoran University, Tempe, AZ (2006)
Master's in Acupuncture and Herbal Medicine, Phoenix Institute of Herbal Medicine and Acupuncture (2009)
Bachelor's of Science, Wright State University, Dayton, OH (2000)
Dr. Ewald has also received advanced continuing education in training programs related to genomics, perineural injection therapy, ozone therapy, and regenerative injections.
15 years as a practicing Naturopathic Physician
12 years performing regenerative joint injections
7 years as a clinical supervisor for naturopathic medical students at Phoenix Rescue Mission Community
13 years as adjunct faculty at Sonoran University
20 years as a Certified Tissue Bank Specialist
About Counsel Oak Medical
The name Counsel Oak Medical was inspired by the tradition of indigenous people to gather around the oak tree to make plans for where to go next. The activity was a community experience, guided by a council of elders.
We believe your healthcare should also be a collaborative effort—guided by expertise but made successful because of your own commitment and participation.
"The human body is never wrong. It makes good decisions with bad information all the time. Medicine is the practice of changing that information to allow the body to receive good information for decision making."